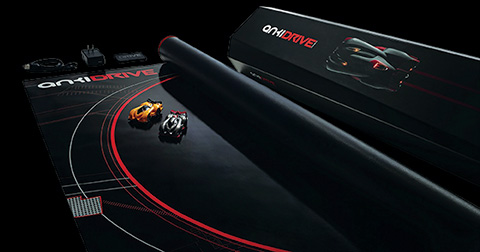 Brand New Product.
You're going to want to see THIS!
WE HAVE A BRAND NEW PRODUCT COMING SOON. DESIGNED TO MAKE THE VIDEO GAME BECOME REAL LIFE.  ANKI DRIVE MAKES YOUR RACING GAMES ON YOUR PHONE INTO A REALITY. EVERYTHING FROM RACING TO THE FINISH AND BATTLING WITH DIGITAL WEAPONS ON BOARD YOUR CAR. INCLUDING BEING ABLE TO TUNE AND UPGRADE YOUR CAR IN THE GAME.
IT MAY SHOW AGE BUT IF  YOU RECALL THE PLAY STATION GAME TWISTED METAL: THIS IS LIKE WHAT THAT WOULD BE LIKE WITH RC CARS AND DIGITAL TUNING AND CONTROL.